ACNH Anniversary Update 2021 - Release Date, New Items & Events Of Animal Crossing New Horizons March Update
2/22/2021 3:07:42 PM
Time flies, Animal Crossing New Horizons has been available for nearly a year and has gained a lot of fans around the world. As the first anniversary of ACNH is approaching, what new content will Nintendo use to repay players' love of the game? Here we are going to discuss how we could see a big update coming to the game in March for the first anniversary of Animal Crossing New Horizons.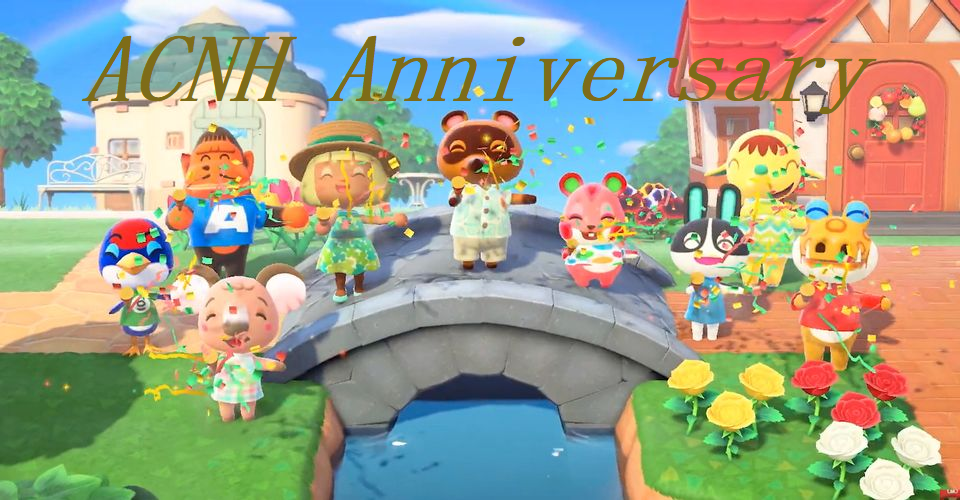 Will We Get Animal Crossing New Horizons Anniversary Update In March 2021?
The Super Mario update was basically just announced and it is coming out on February 25th, the Mario items will be available on March 1st and then all of the ACNH seasonal items will be available later on in March. However, unlike in the past update trailer, there is no information about the next update in Animal Crossing: New Horizons teased at the end of the ACNH 1.8 update trailer, leaving a lot of people really confused and concerned about the future of updates in the next months. But we don't think new content will stop being added to the game, hopefully, one really big thing that is happening in March like which is the one-year anniversary of Animal Crossing New Horizons.
The one-year anniversary is definitely a holiday worth celebrating and Nintendo did do the same for games like Animal Crossing Pocket Camp, where they had really big celebrations. We have not seen a glimpse at what we can expect to see next this time that would be a good way for Nintendo to kind of leave their next big update for ACNH 1st Anniversary as a surprise and maybe tease it throughout the month of March until it eventually comes out.
When Will the ACNH Anniversary Update Come Out?
As March 20th is the anniversary of Animal Crossing New Horizons, so if Nintendo would add an event and special content to celebrate it, the date would be scheduled around March 20th, 2021.
What We Can Expect To See In ACNH March Anniversary Update?
As you know, a few months ago, Nintendo of America President Doug Bowser has promised more significant updates and new content will be added to the game. A lot more content to the game we know from data mines that some really big things will be coming in the future, while an anniversary update is a good way to add some of them.
Special ACNH Anniversary Event
Regardless of whether there is a big update, an event dedicated to celebrating the first anniversary is very likely to drop into Animal Crossing New Horizons. As we mentioned, an anniversary celebration took place in Animal Crossing Pocket Camp; and in Animal Crossing: New Leaf, players also had an "Island Anniversary" event to celebrate the day. So we do think an event similar to the one in ACNL or with special content and commemorative items will happen in ACNH.
New Game Features and Upgrades
Enhanced gameplay features such as a new lifestyle and more shop upgrades would be added into the game if Nintendo wants to refresh the game and keep the players stay in. More fruits and vegetables can be planted, adding new cooking DIY recipes, and more building upgrades are the most expected features to see in March's Anniversary update.
Brewster
In almost every update, the roost is on the player's wish list, since the information related to Brewster was discovered from the game's code by data miners. After many expectations fell through, players have begun to wonder if he will really return to Animal Crossing New Horizons. However, we still have optimistic expectations about this and think that Nintendo may add it to the game during the anniversary and Accompanied by more new features.
Gyroids
Similar to Brewster, Gyroids is one of the missing features that we really want to see in the Anniversary update, as the animated furniture items that come in different sizes, shapes, and designs can help out with infrastructure projects on the island. If Brewster returns Game, then gyroids is likely to be re-added to the game in the first-anniversary update.
Spring Seasonal Items and Bunny Day
With the return to the islands in spring, many spring items and activities that were not mentioned in the February 1.8 update will most likely be added to the game during the anniversary in March. There is no doubt that DIY recipes and items of cherry blossoms and bamboo will return again. Bunny Day, as the first event starting in April, may also be prepared in the March update.