ACNH Zen Garden Ideas - Bamboo Forest Designs in Animal Crossing New Horizons
3/1/2021 4:32:41 PM
Do you want to build a beautiful Japanese Zen Garden on your Animal Crossing New Horizons island? What ACNH items or furniture will be needed? Bamboo trees or bamboo items always appear in a zen garden. With the coming of ACNH bamboo season, let's learn about how to make a zen garden in Animal Crossing. You can take a look at the following ACNH Zen Garden design ideas or bamboo forest designs.
ACNH Zen Garden Ideas - Animal Crossing New Horizons Bamboo Forest Design Ideas
Zen gardens, also called Japanese gardens, were originally found in Zen monasteries. Zen gardens have eight main elements, including bridges, islands, plants, sand, stones, stones, trees, water, and waterfalls. Stones are the main part of a Zen garden, various styles, and sizes of rocks can be used. Many players also created custom Zen garden paths with rock patterns. Bridges are thought to symbolize the transition from one world to another. When it comes to the plants, pine, bamboo, and cherry trees are commonly used, and you can choose ACNH flowers (Lilies, Roses, Cosmos, Mums, Hyacinths, Windflowers, Tulips, and Pansies) to match the trees and other items. Water can represent mythical and waterfalls represent the universe always changes but always stays the same. So Outdoor Bath is a popular item when building a zen garden, small or big waterfall both suitable for Zen garden designs. Zen garden fences are also important in ACNH. Imperial Fence is a good choice. Japanese garden in Animal Crossing usually acts as a relaxing area or a gathering place for players, water and plants can make you calm down, put some cushions or chairs in proper places, have a good rest at the garden.
ACNH Zen Garden by @PharahMagick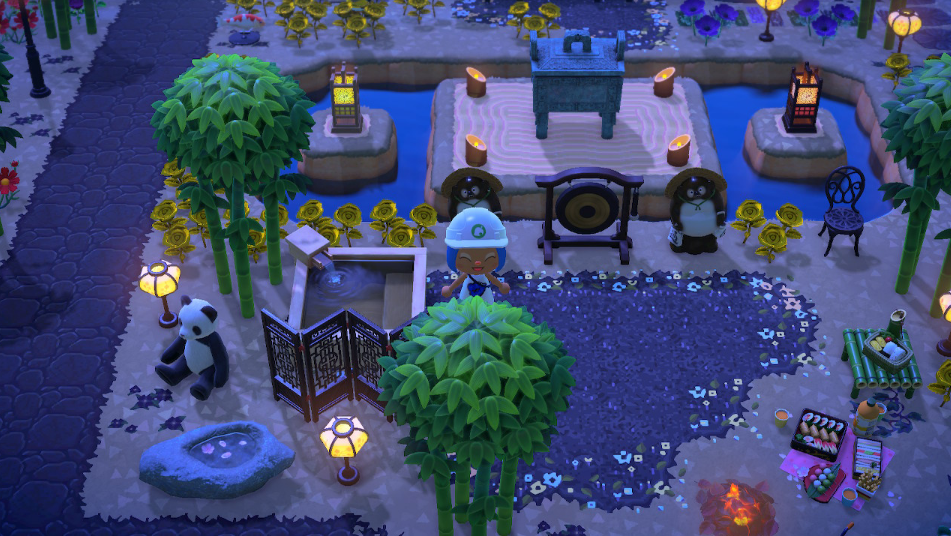 ACNH Rock Zen Garden by @zotreez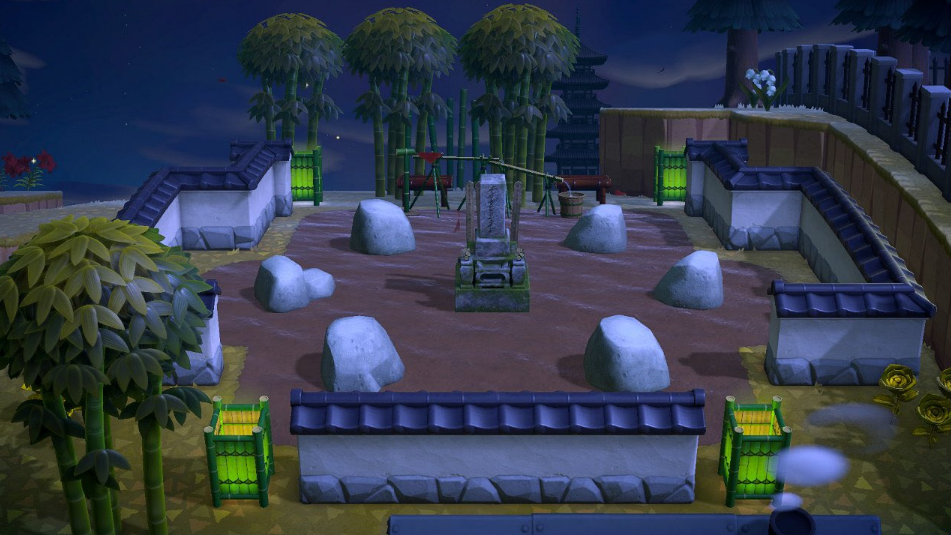 ACNH Fairy Frosty Zen Garden by @JennaACTWT (@/_horriblegaming)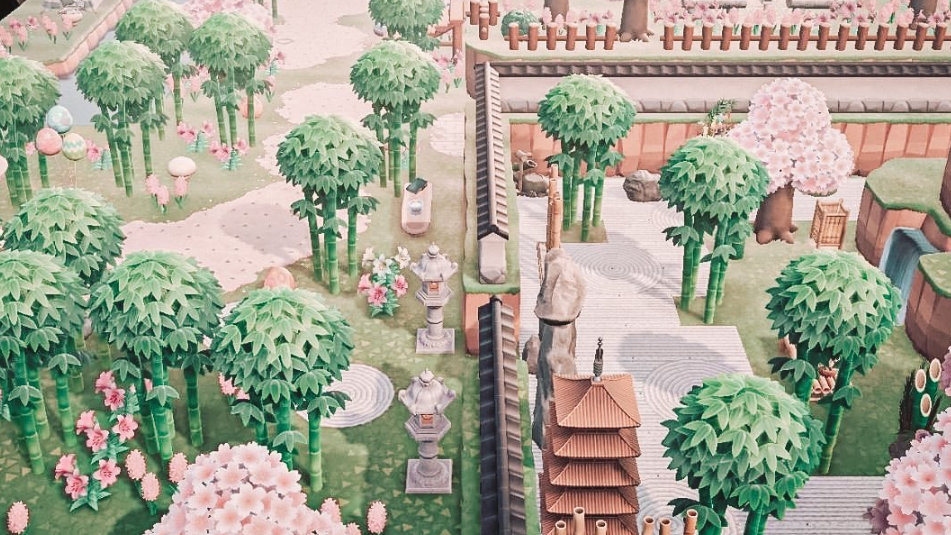 ACNH Relaxing Zen Garden by @_sunnycrossing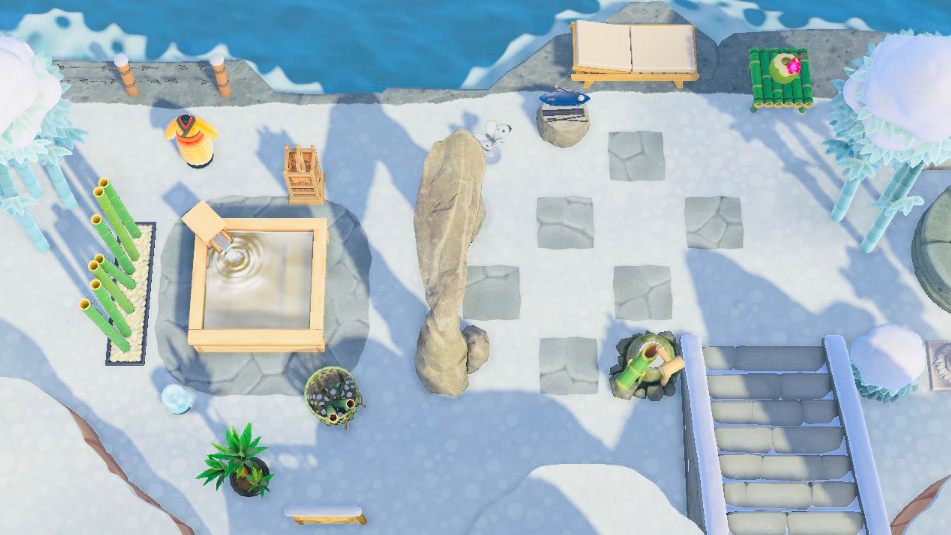 ACNH Bamboo Zen Garden by @MaeFromAspen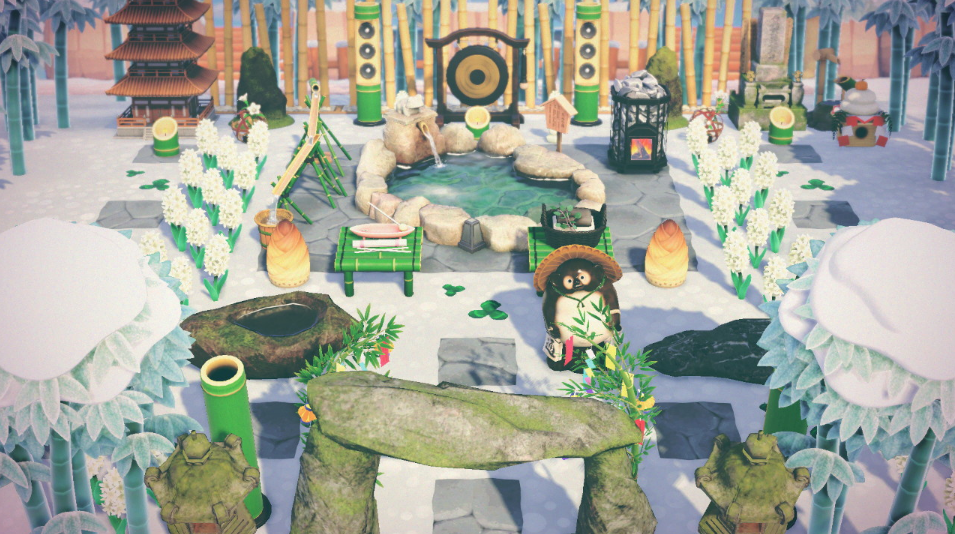 ACNH Bamboo Forest by @dizzys_designs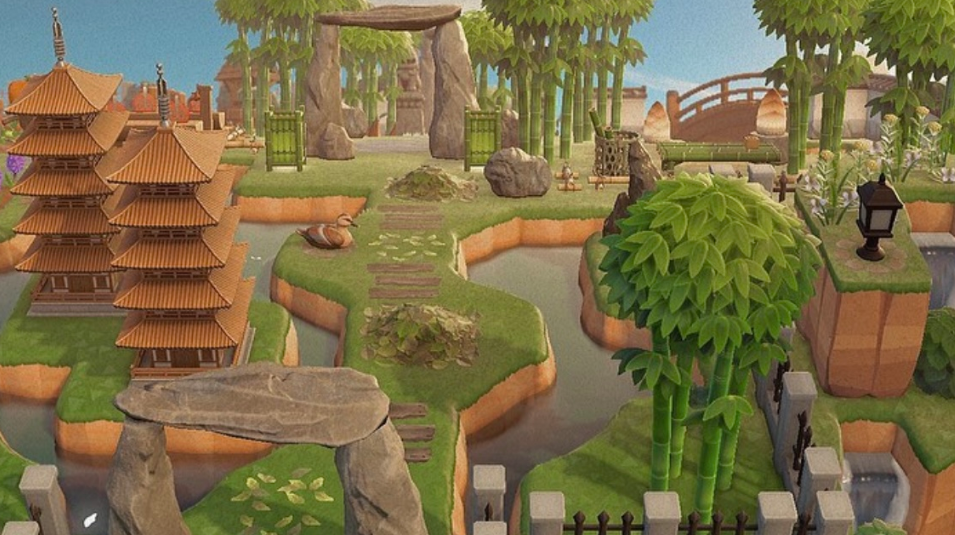 ACNH Zen Garden by @daisyshua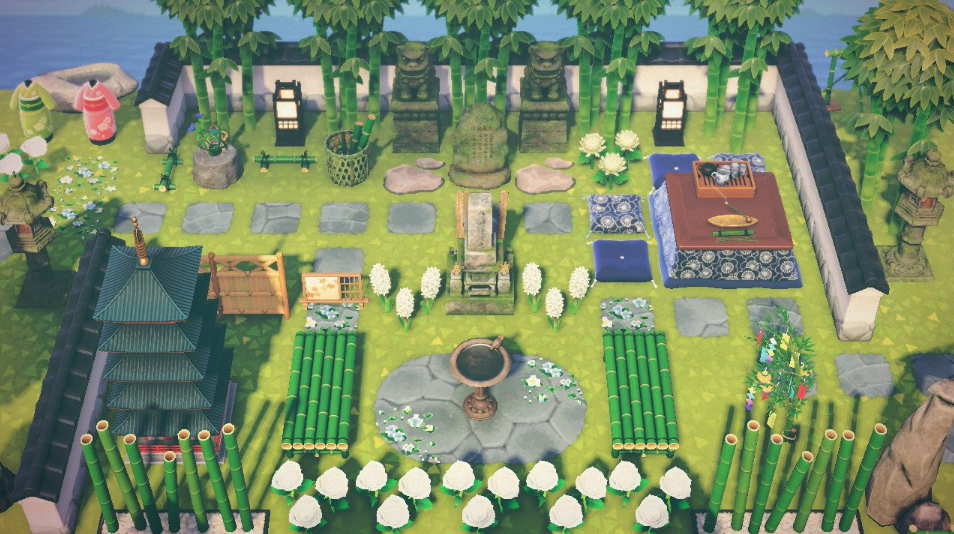 ACNH Zen Garden by @animnlcrossing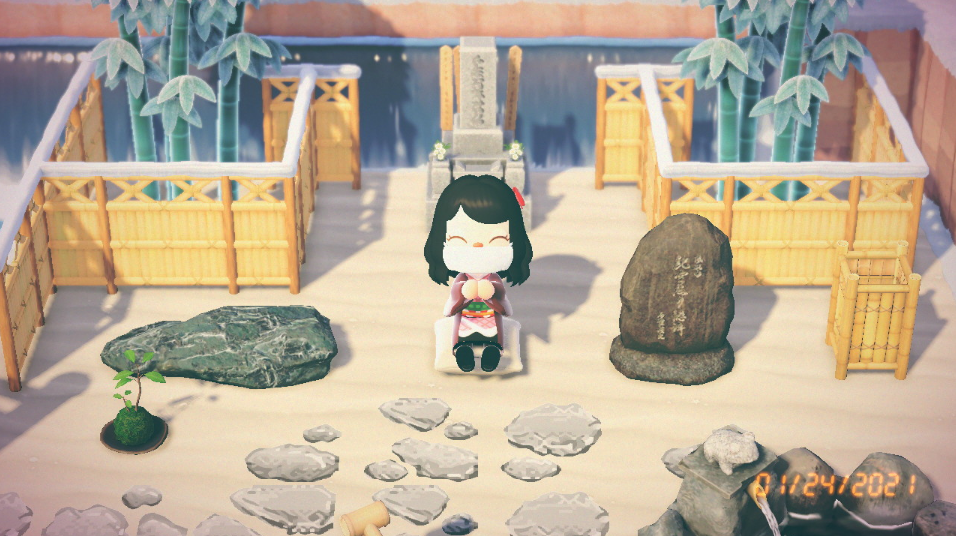 ACNH Winter Zen Garden by @CrossingOrchid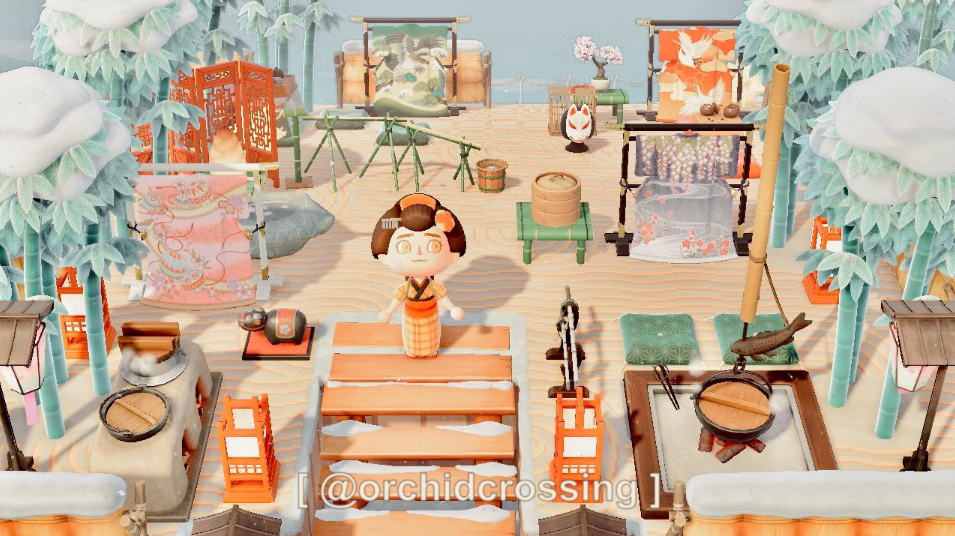 ACNH Jungle Shrine/Imperial Zen Garden by @Addy241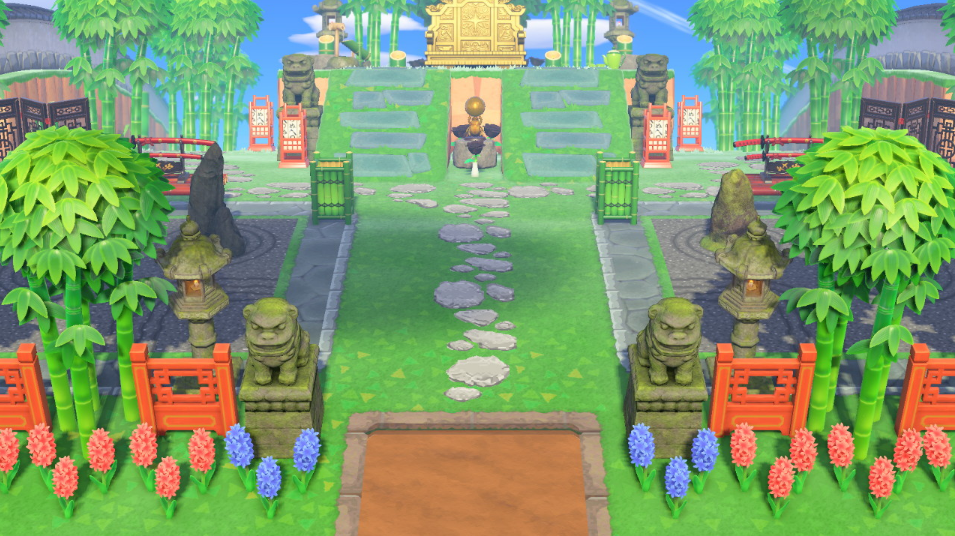 ACNH Zen Garden by @Ohana_Meg_ACNH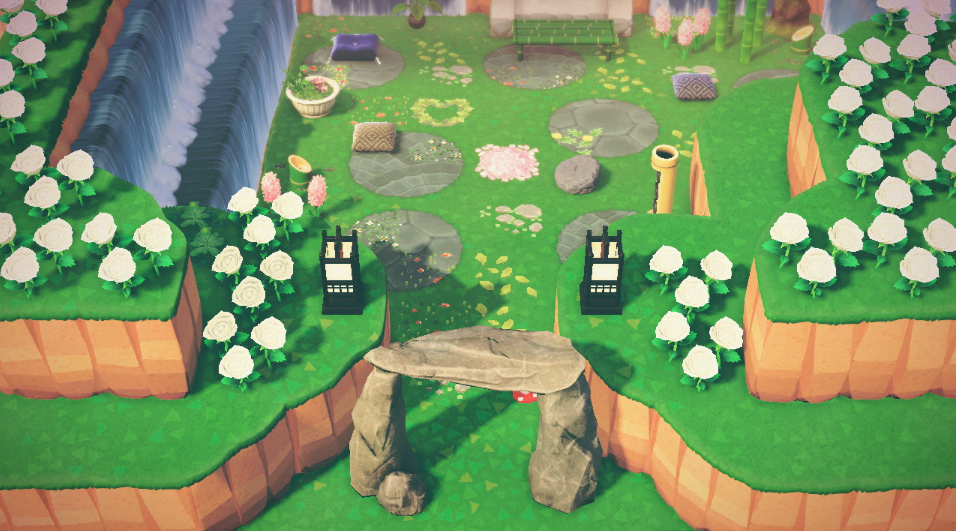 ACNH Spring Zen Garden by @chichilittle