ACNH July 2021 Events & Seasonal Items - Animal Crossing New Horizons July 2021 Update
6/7/2021 4:21:44 PM
Since the 1.10 free update, there is still no new ACNH update revealed. But that does not mean you have nothing to do in June and July 2021. The seasonal events celebrated in July will be held during a limited period of time, with specific Nook Shopping items. Before the next update launches on New Horizons, here is the ACNH July 2021 update featuring the upcoming seasonal items and events.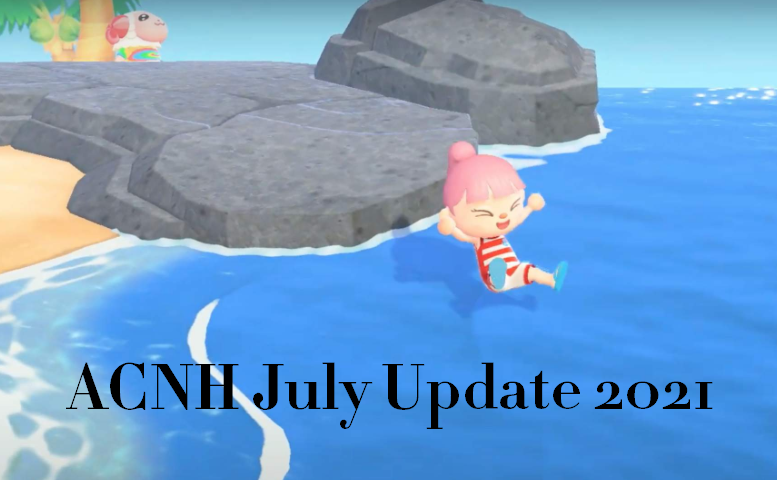 ACNH July Update 2021 - Animal Crossing New Horizons July Events and Items
Here is the list of confirmed ACNH July events in 2021, and limited-time Animal Crossing items. Once new or returning events are added to the game, we'll get you into the latest update.
Tanabata (July 1 to 7)
Tanabata, also known as Starcrossed Day, is an event based on a traditional Japanese festival and occurs in previous Animal Crossing games, it takes place on July 7 every year, and returning in New Horizons as a seasonal event. It doesn't seem that any special event will be taking place this year. To celebrate the Tanabata event, players can buy a Bamboo Grass item from July 1st to July 7th with 3080 AC bells from the Special Goods in Nook Shopping. Place the Bamboo Grass and interact with it, you can read a piece of Tanzaku with people's wishes on it.
Tanabata Seasonal Item: Bamboo Grass
Price: 3080 Bells
Marine Day (July 8 to 22)
Machine Day is a new seasonal event introduced in Animal Crossing New Horizons this year, it will come in July and run from July 8 to July 22, this event is mainly for honoring the ocean. Players have half a month to buy a Ship-Wheel Door Decoration item from Nook Shopping. This is a wall-mounted item that can be used for interior decoration.
Marine Day Seasonal Item: Ship-Wheel Door Decoration
Price: 1300 Bells
Le 14 Juillet (July 10 to 20)
The third seasonal event in ACNH July 2021 update is Le 14 Juillet, which is newly added in New Horizons for celebrating the France holiday marking the turning point of the French Revolution. During the limited time, players can buy a Phrygian Cap item which comes in five different color variations (Red, Orange, Green, Light Blue & Purple) from Nook Shopping. If you want to get different variants, make sure to check your Nook Stop each day. This is a hat item you can wear.
Le 14 Juillet Seasonal Item: Phrygian Cap
Price: 880 Bells
Cowboy Festival (July 15 to August 15)
The last seasonal event in July is Cowboy Festival that celebrates the Brazilian cowboy holiday tradition. In Animal Crossing New Horizons, players can buy a Rodeo-Style Springy Ride-on item from Nook Shopping during a month-long time. This a furniture item in New Horizons.
Cowboy Festival Seasonal Item: Rodeo-Style Springy Ride-on
Price: 2000 Bells
Fishing Tourney 2021 (Both hemispheres - July 10)
You can also participate in Fishing Tourney on July 10 and earn points for exchanging exclusive Fishing Tourney prizes.
Fishing Tourney prizes (items):
Anchor Statue
Fish Doorplate
Fish-Drying Rack
Fish Pochette
Fish Print
Fish-Print Tee
Fish Rug
Fish Umbrella
Fish Wand
Fishing-Rod Stand
Fresh Cooler
Marine Pop Wall
Tackle Bag
Bug Off 2021 (Northern Hemisphere - July 24)
Bug Off is an event available in Summer, the Bug-Off event will be held on July 24, you can participate in unlimited times and try to catch as many bugs as possible during the 3-minute challenge.
Bug-Off prices (items):
Artisanal Bug Cage
Bug Aloha Shirt
Bug Cage
Bug Wand
Butterflies Wall
Butterfly Backpack
Ladybug Rug
Ladybug Umbrella
Spider Doorplate
Spider Web
Termite Mound
Toy Centipede
Toy Cockroach