Animal Crossing New Horizons: What to Do in July | ACNH July Events, Villagers, Recipes & Critters
7/10/2020 5:44:27 PM
We've spent a third of July, do you have a clear understanding of what to do in July in Animal Crossing New Horizons? Besides the revealed Summer Update, there are more ACNH July events you can expect. Here mtmmo.com will go through the Animal Crossing New Horizons calendar of the whole month, to sort out the ACNH July to do list covering new events, villagers birthdays, DIY recipes to get, and critters available in July.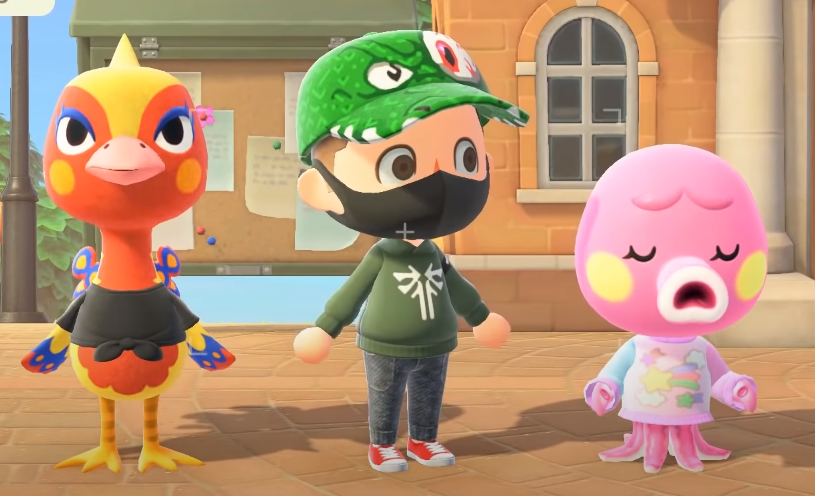 Animal Crossing New Horizons Events List in July 2020 - ACNH July Events
1. Animal Crossing New Horizons Summer Update - July 3
Animal Crossing New Horizons version 1.3.0 with a free Summer update wave 1 was available from July 3, 2020, featuring a series of new things to do in the game. You can swim and dive to catch 40 kinds of different sea creatures at the right time, meet the new villager Pascal to get special items like mermaid furniture, clothes, and pearls, and help Gullivarrr to receive all of the ACNH pirate items as rewards.
Check Animal Crossing New Horizons Pirate Gulliver Items & How to Find Gullivarrr
2. Animal Crossing New Horizons Fishing Tourney - July 11
CJ's Fishing Tourney is set to be held once a season on a specific date, so players can participate in Animal Crossing Fishing Tourney once every three months in New Horizons, the Fishing Tourney dates of the four seasons of 2020 are January 11, April 11, July 11, and October 10. Whether you are in the northern or southern hemisphere, prepare to catch many fishes to earn points and get rewards from CJ on that day.
3. Animal Crossing New Horizons Bug Off - July 25 (Northern)
Bug-Off is a special Animal Crossing event that takes place on the fourth Saturday of June, July, August and September in the Northern Hemisphere. So you can also expect for the bug-catching competition on July 25, 2020. When the character Flick visiting your island, speak with Flick and take part in the bug-catching contest during a 3 minute period, catch as many bugs as you can to collect points for exchanging a random ACNH item.
4. Animal Crossing Snowboys - June 11 - August 24 (Southern)
For players in the southern hemisphere, you can make Snowboys during the wintertime. Push the snowballs around and make them grow to a larger size, then roll two large snowballs into each other to create a Snowboy. Only a perfectly-made Snowboy will reward you with a seasonal DIY recipe. Note that the snowballs only appear on snowy days, from June to August.
Animal Crossing New Horizons Villagers Birthday in July - ACNH July Villagers
The following are the Animal Crossing villagers born in July.
July 1 - Curt
July 2 - Agent S
July 3 - Blaire
July 4 - Apollo
July 5 - Reese, Samson
July 6 - Mira
July 7 - Bree
July 8 - Jeremiah
July 9 - Huck, Static
July 10 - Mott
July 11 - Victoria
July 12 - Kapp, Olive
July 13 - Twiggy
July 14 - Dizzy
July 15 - Caroline
July 16 - Frita
July 17 - Jay
July 18 - Beppe, Croque
July 19 - Pascal, Nibbles
July 20 - Yuka
July 21 - Prince
July 22 - Chow
July 23 - Elvis
July 24 - Rex, O'Hare
July 25 - Nat
July 26 - Curly
July 27 - Ketchup
July 28 - Truffles
July 29 - Lionel
July 30 - Frank
July 31 - Julia, Grizzly
Animal Crossing DIY Recipes to Get in July and How to Get - ACNH July Recipes
1. Animal Crossing Mermaid Furniture Recipes
When you diving into the sea to find a Scallop, the new visiting character Pascal will appear, give your Scallop to him, he will reward you with one of the Mermaid-themed furniture DIY crafting recipes, plus a Pearl sometimes, which is one of the materials required to craft Mermaid furniture.
Check the List of ACNH Mermaid Furniture DIY Recipes
2. Animal Crossing Summer Shell Recipes (Northern Hemisphere)
During the Summertime of Northern Hemisphere in New Horizons, summer shells will wash up on your beach throughout June to August, can be used in the DIY recipes for crafting special Animal Crossing items like shell wand and shellfish pochette. How to get Summer Shell recipes in ACNH? The DIY recipes use Summer Shells may drop from balloons presents flying in the sky before Summer ends, it's unknown what you will get, to speed up the process of shells collection, you can also trade with others, utilize the time travel to get them again or buy Animal Crossing DIY Recipes fast from MTMMO.
3. Winter Recipes (Southern Hemisphere)
In contrast to the northern hemisphere, you will have the chance to get the ice-based DIY recipes from June to August in the southern hemisphere. Snowflakes will float around the air, similar to other seasonal recipes, the winter recipes using snowflakes as materials need to be shot out of the balloon with a slingshot.
New July Critters in Animal Crossing New Horizons - ACNH July Critters
1. Animal Crossing New Horizons Fish and Bugs in July
Each month, there is a certain amount of new fish and bugs coming to Animal Crossing New Horizons and you can catch them, meanwhile, some other ACNH critters will leave after the month. You need to catch them in the right place and right time, different types have varying value in Animal Crossing bells.
Check All the New ACNH July Fish and Bugs
Check All the Fish and Bugs Leaving in July

2. Animal Crossing New Horizons Sea Creatures
Along with the free update, a total of 40 sea creatures are introduced in New Horizons including the sea pig, abalone, pearl oyster, and more. Get to know their catch time, sell prices, shadow sizes and more information for obtaining more deep sea creatures in the game.
Check the List of Sea Creatures in Animal Crossing New Horizons