How To Find Froggy Chair In Animal Crossing New Horizons - ACNH 2.0 update
11/12/2021 5:37:53 PM
The 2.0 update for Animal Crossing New Horizons has brought a lot of new ACNH items to everyone. Today we are going to show you where to find the froggy chair in Animal Crossing New Horizons.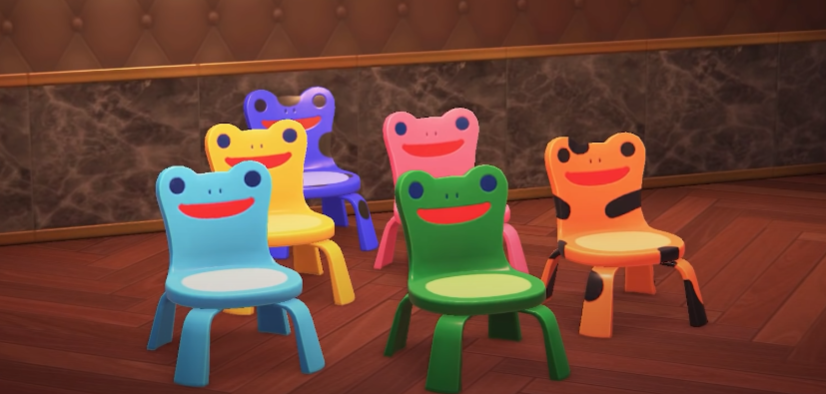 How To Find Froggy Chair In Animal Crossing New Horizons - ACNH 2.0 update
Froggy chair is a cute standard piece of furniture in Animal Crossing after the ACNH 2.0 update. It has multiple color options so if you happen to get a color that you're not too fond of or you really just want to collect them all. There are a few ways you can obtain the exclusive highly collectible froggy chair for yourself.

Method 1
The first step you need to do is make sure that you have the 2.0 update installed for the game. As the froggy chair was introduced in New Horizons as part of this free update. The next step involves actually finding the iron throne of the Animal Crossing world. The easiest way to do this is to find a friend who already has one and ask them to purchase you one through their nook shopping app. If you can actually do that you'll be saving yourself a serious amount of time.
Method 2
The froggy chair is offensively a basic ACNH item piece in Animal Crossing New Horizons. Meaning you can find it at Nook's Cranny in the row of furniture up top if you're lucky.
Method 3
Otherwise, a more consistent way is by checking in with the traveling art peddler Redd. Redd will dock his boat at the upper beach that you have on your island. The problem is that red is one of the special villagers that pops up every few weeks and there's no guarantee that Redd will have the froggy chair with him if he shows up. But he won't sell you the froggy chair easily!
The best thing you can do is time travel. If Redd is on your island for the day, you'll actually be able to see his symbol on the top part of your island map. Therefore, you won't have to worry about running all the way up there each time you restart the game to check and see if he's actually around or not.

Method 4
If none of these options for obtaining the ACNH froggy chair will work for you, you should be able to find one by just playing the game normally over time as well. One could fall from the sky in a balloon or you could get one by shaking a tree or playing a game of high card low card with one of your villagers. The search for the legendary froggy chair could feel like an eternity for some.
Method 5
Buy Froggy chair at mtmmo.com at a cheap price. Mtmmo.com is the most reliable online store that sells ACNH items, bells, and nook miles tickets for years. If you are interested in more new Animal Crossing 2.0 items, be sure to check our websites.
Froggy Chair Customizations
Once you unlock Cyrus and Reese's customization shop on harvest island, you'll actually be able to customize the froggy chair's color from a few different options for only 1,000 Animal Crossing New Horizons bells each. This means you will be customizing the one froggy chair that you own but changing up its color does unlock that color option for you to purchase them again from the nook shopping app. Then you can just go and purchase as many froggy chairs as you want for the day, 5 is the limit! Still you could purchase all the colors you need and then you can still send a few to some friends as gifts and get them to join the group.