Diablo Immortal Latest News - Diablo Immortal Real Data, Chinese Market Struggle
6/22/2022 10:27:11 AM
Diablo Immortal has been out for a fortnight now, is it dead? Anyone familiar with the Diablo Immortal series has heard that Diablo Immortal has received great reviews for its launch, the only bad reviews were mainly based on the monetisation system, aka loot microtransactions, and the biggest issue people are pointing out now is the loot box system that allows people to keep coming back and keep gambling on more stuff.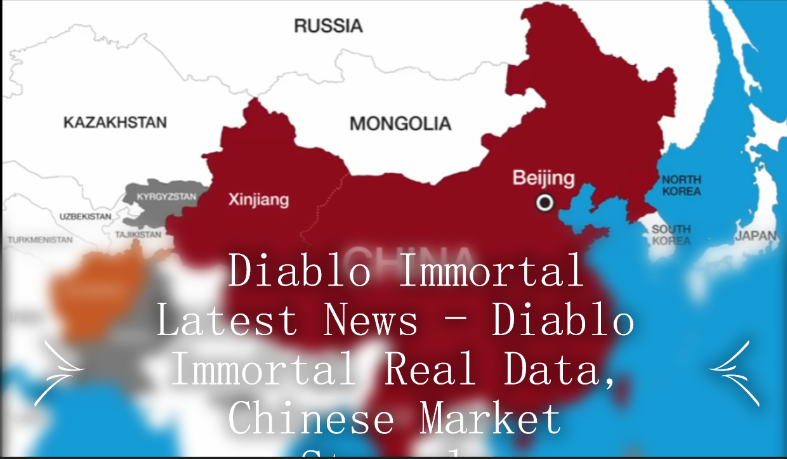 Diablo Immortal Latest News - Diablo Immortal Real Data, Chinese Market Struggle
Now overall, the gameplay is pretty smooth, basic and simple, and looks great for a mobile game on PC, but it's just a port from a mobile game, so what did people really expect?
Some streamers have put a lot of cash into this game, showing everyone that if you really want to go after those Super Terminator items, you can play the whole game for free, the whole campaign, but once you get to the end, you hit a real paywall unless you pay what looks like at least a few thousand dollars.
Otherwise, you can't get the best Diablo immortal item in the game, some people have even spent tens of thousands of dollars and they still struggle to get the best gems in the game, the actual meta rating has gone up in the last few days, to 0.3 in fact.
Diablo Immortal microtransactions and monetisation
Apparently, one or two people have given it a high score, now is this game really that bad?
It's not really that bad, everyone here has slammed it for microtransactions and monetisation, now there's a group of people who are very vocal about microtransactions and everyone says they'll never play the game, but are people actually playing it?
It's impossible to get any exact numbers, Blizzard didn't exactly release it but they did have a few versions.
Diablo Immortal game statistics
Diablo Immortal has over 10 million installs, some people won't play it if they have it installed, but there are millions, probably at least 8 million people playing Diablo Immortal as of June 20th, 30 million people have pre-registered for the game, and two-thirds of them have pre-registered for the game.
When everyone hits the paywall at the end of the game, you can't upgrade your gear anymore, they don't keep grinding the same stuff, there's no chance to upgrade, and when people hit the final paywall, a lot of people give up, and now depending on the number of people, this game is made for the Asian market.
In fact, when you look at the breakdown of this game, 43% of the money comes from the US. In other countries, Korea has 23, Japan has 8 and now Germany and Canada combined have 9.
Diablo Immortal's Chinese market progress
Diablo Immortal has made Blizzard a fortune and now there is one country that has not had its turn to play Diablo Immortal and that is China, where the launch of the game may not have been as good as it could have been, as the gaming giant NetEase, which made Diablo Immortal together with Blizzard, plummeted by 7%.
A few days ago Diablo Immortal was delayed in China with no firm release date, it was supposed to be June 23rd so this is a last-minute delay, the delay is to adjust and include a wider range of devices and networks and to optimise.
Of course, Blizzard is now not going to jump to full politics, which most people now know is a major hindrance to developing Diablo Immortal in the Chinese market. The big reason Blizzard ported Diablo Immortal to PC, it wasn't to make up for their losses in the Chinese market, Diablo Immortal was delayed in China mainly because of the monetisation structure, they didn't want Blizzard to take advantage of their citizens so they went ahead and banned it outright.
For the rest of the world, this could put them on hold for this monetisation in the future, in this particular case China for Diablo Immortal what they are going to do might not be a horribly bad thing, so is Diablo Immortal dead altogether?
It's going to get smaller and smaller until only those addicted to the looted shop are spending thousands of dollars a year on the game, and all the casual players will probably give up pretty quickly when they hit the paywall and most won't invest any money in this game. A lot of people might buy the first dollar loot box and battle pass and give up when they get to the end of the game, but it seems like there are a lot of people still playing Diablo Immortal who is making a ton of money on this game.
Buy cheap Diablo Immortal items from MTMMO.COM, with constant delivery and a safe deal!