Elden Ring OP Strength Build after Patch 1.06| Iron Greatsword Guide at Level 150
9/9/2022 3:05:38 PM
Take a look at the strongest S Tier Build for a greatsword. We are taking a look at the Elden Ring S Tier Strength to build that will destroy bosses and foes easily.
Attributes & Stats
Vigor-38

Mind-20

Endurance-27

Strength-70

Dexterity-30

Intelligence-9

Faith-25

Arcane-10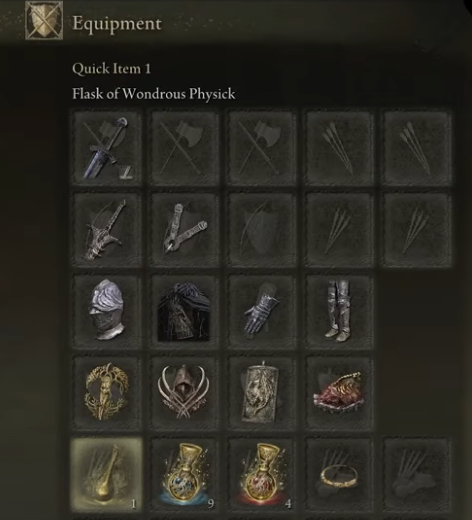 Weapon:
Iron Greatsword

Sword of Milos
Helm: Fingerprint
Chest Armor: Raptor's Black Feathers
Gauntlets: Fingerprint Gauntlets
Leg Armor: Fingerprint Greaves
Talisman:
Erdtree's Favor – Raises maximum HP, stamina and equip load.

Claw Talisman – Enhances jump attacks.

Dragon Greatshield Talisman – Enormously boosts physical damage negation.

Shard of Alexander – Greatly boosts the attack power of skills.

Great-Jar's Arsenal – Vastly raises maximum equip load.
Incantations:
Flame, Grant Me Strength

Golden Vow

Bloodflame Blade
Items:
Flask of Wondrous Physick
How Do We Use This Build
We are going to be focusing on weapons, one of them is going to be the Iron Greatsword, this weapon is the strongest weapon, you can get at this moment 365 fully physical damage, be strength, because this is a great sword, and with 1.06 update, the great source became even better than what they were, not only your strong attack is going to be faster, your lighter attack will be faster, especially the charge attacks are even better, so why not take advantage of that and then we are going to be pairing it up with the Sword of Milos' physical damage, second strongest weapon, because it's going to be dealing 345 damage, but the best thing about is that you are going to be getting your FP back, just by having this weapon in your arsenal if you guys don't have this one, you can get this weapon during the Dung Eater Questline.
The best thing to go about it, since on this weapon on the right one we're going to be having the lions claw which is one of the best, one of the best actual swords that you can use, the best way to use it is you can always use the actual sword that is within the weapon itself as you see that that charge attack is really fast because of update 1.0, and then we have our jump attacks that you guys could also use which is going to deal so much damage on a single hit, we're going to go over 2500 damage which is insane for a strength build at this level and with the type of weapons that we're using the great source, and then on top of this you could always use the two weapons which are going to be dealing over 2 000 just single physical damage, and with up 1.06 the light attack and you got the heavy attack and also the charge attacks and when you are trying to make that move you're also going to be fast when you're trying to counter attack your enemy, so overall, this two great swords are amazing, put together, you're always going to be having your fp coming back to you as long as you are killing your foes.