10 Best Island Design Ideas In Animal Crossing New Horizons - How To Customize Your Island In ACNH
7/24/2020 2:11:50 PM
One of the most interesting things in Animal Crossing is designing and decorating your island. With so many contents out after the summer update release, players have been able to discover more custom designs and ACNH furniture items. So if you are looking for inspiration to decorate your Animal Crossing New Horizons island, here are 10 gorgeous design ideas you can use.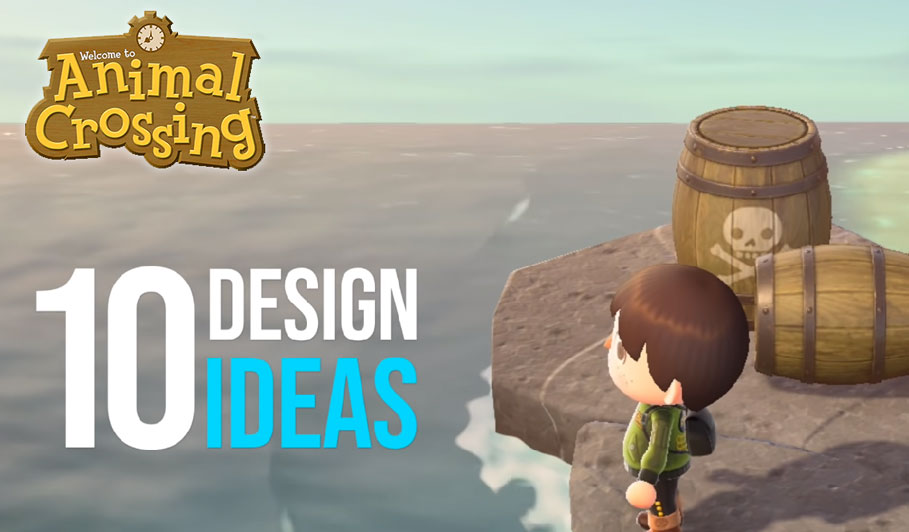 10 Design Ideas For Animal Crossing New Horizons Island - ACNH Island Layout Ideas
1. Build A Bridge On Island Entrance
If you are unsure what to do with your island entrance, there are lots of cool ideas out there that you can utilize in. In order to make the island entrance of your dreams, you can add a bridge that players will need to cross over if they want to enter your island. Setting the entrance apart from the rest of the island understandably though some of you may not have much space between your entrance and Resident Services, so you may want to consolidate this idea by just adding a few small cliffs and some nice water features. It is possible you could connect your entrance and Resident Services with a diagonal bridge, so there's a lot of potential either way to make a pretty cool looking entrance.
2. Outdoor Deck
Your deck may be feeling a little barren, but did you know that you can put items on it with some cool fishing and pirate items or outdoor furniture? You could make your deck stand out from the rest and have some refreshing scenery. Whilst you fish you can even put down patterns on the deck, if you want to make it extra unique there should be some pretty cool deck patterns you can find online like this rainbow. By the way, I recommend putting workbenches around your beaches if you're crafting fish bait. Same thing near the trees and rocks in case if your tools break and you need to use them to craft new ones.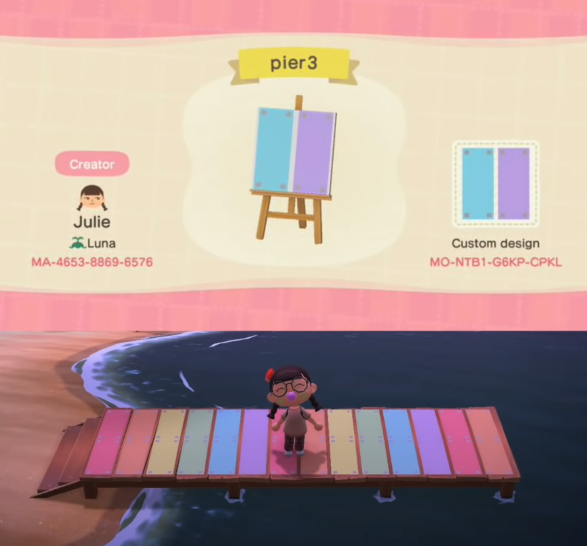 3. Campsite
Why just place your campsite and then leave it completely undecorated? Place trees, dirt paths, and more around the area. Break out the bonfire, some seating, and some additional tents. Make it feel like a true campground!
Also Read | Campsite Design Ideas In Animal Crossing New Horizons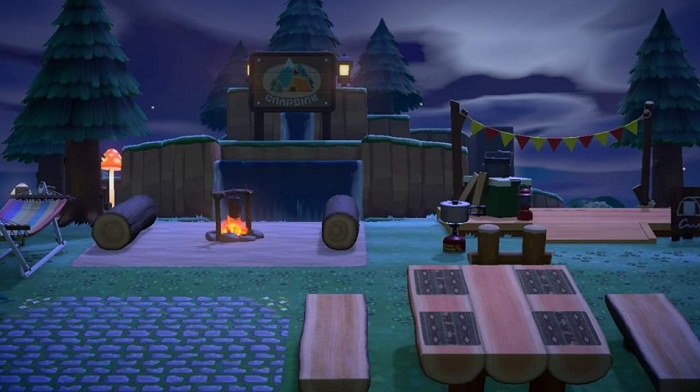 4. City Streets
To increase the city aesthetic, you can use these simple panels to create your own walls around the island. These are a great way to make new areas out of pretty much nothing and there are so many great patterns you can find online to make some cool looking walls around your island.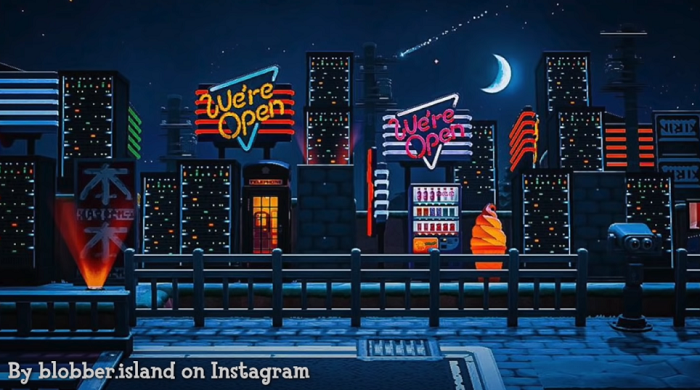 5. Classic Museum Garden
The museum is one of the most important buildings on the island, and that's why players often want to make sure its entrance is worthy of a wow. From placing down fossils to various statues and sculptures, people have been getting very creative. Reddit user 99accy99 has implemented a classic, fancy garden look all around her museum. The terraforming is very impressive as well, with the statue sat in the middle on its very own pedestal.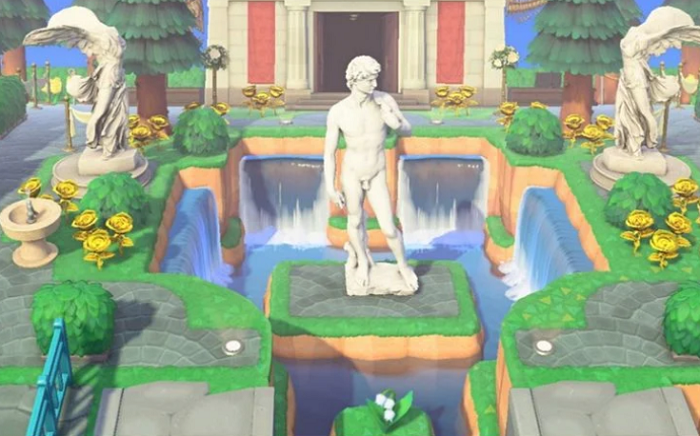 6. Add Streams
If you want your island feel more like an adventure to navigate than something too static, you can add some little streams, that players will need to jump over to navigate around your island. These help break up the island a bit making it feel more natural and you can make use of the great new jump function this way which is actually a lot of fun.
7. Build A Surf Shop
Why not use those stalls to make a bunch of different shops down your main pathway? With the right items you could create your own surf shop somewhere in town. There are many different surfboards and wetsuits to purchase that would make the ideal outdoor area for all of your swimming and surfing needs. This is also the best spot for the beach boys to come visit your island.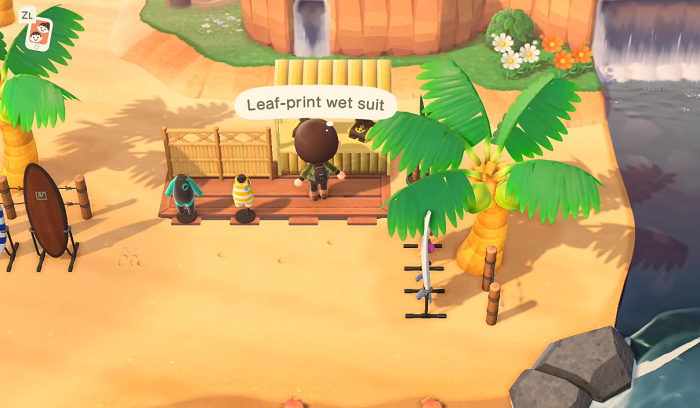 8. Customize A Ramp
This screenshot from Reddit shows an incredible way to launch yourself off into the seas. With this incline being used as a ramp to jump out to the broad, Horizons diving has opened up some pretty fun new opportunities and with a ramp like this you could do some pretty sick tricks while going swimming.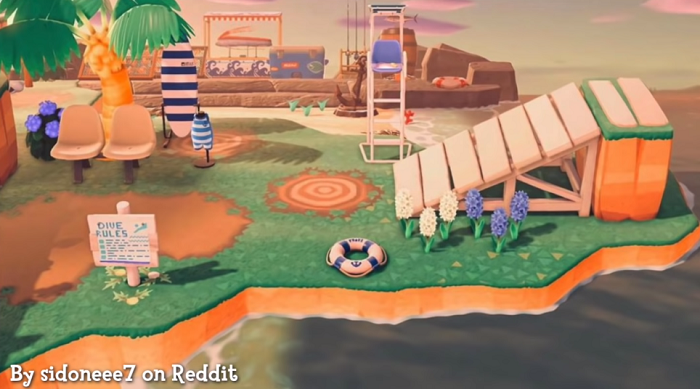 9. Set Up Your Crafting Area
Having an area to craft on your island is a great idea as running to and from your house or Resident Services can take a lot of time, so pick a centralized area to set up as your crafting area. You can also make a quite an industrial almost like a part of a port type thing as it's so close to the ocean and has a bunch of different barrels around it as well.
Also Read | Animal Crossing: New Horizons Summer Shells Crafting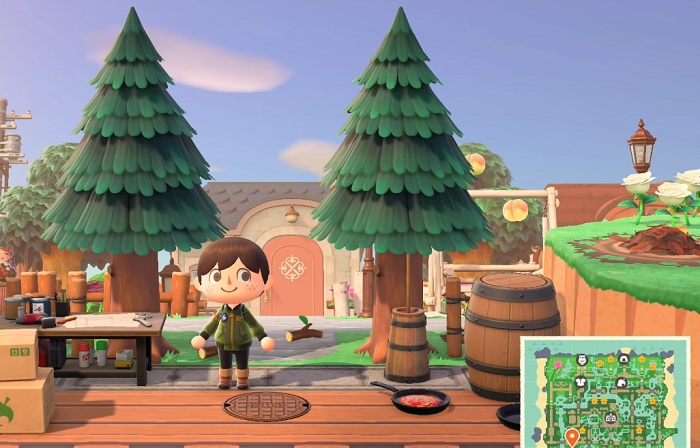 10. Recreational Area
With a bit of imagination, anything is possible in this game, including creating chill recreational area. Since pretty much no one else has farms other than you using some of the snack machines, you could make yourself a nice chill recreational area for villages and you to come and grab some snacks. I really love this part of my island and feel like you can tie an area like this into any sort of island. The items also really great and you get those from the Nook Stop. These ones are a lot less likely to steal your money as well as you can't actually put any money in and you can't get a snack, so that's a big bonus too.