Diablo 2 Resurrected Ladder Season 1 Start Date - Why D2R Ladder is Coming Soon
2/23/2022 11:00:40 AM
Diablo 2 Resurrected fans are excited for the upcoming D2R Ladder Reset, we haven't gotten an exact date or schedule for the launch of the Ladder Season 1 or the new 2.4 Patch. When will the Ladder come out with the PTR? Here is the speculation about the D2R ladder start date and 2.4 Patch release date.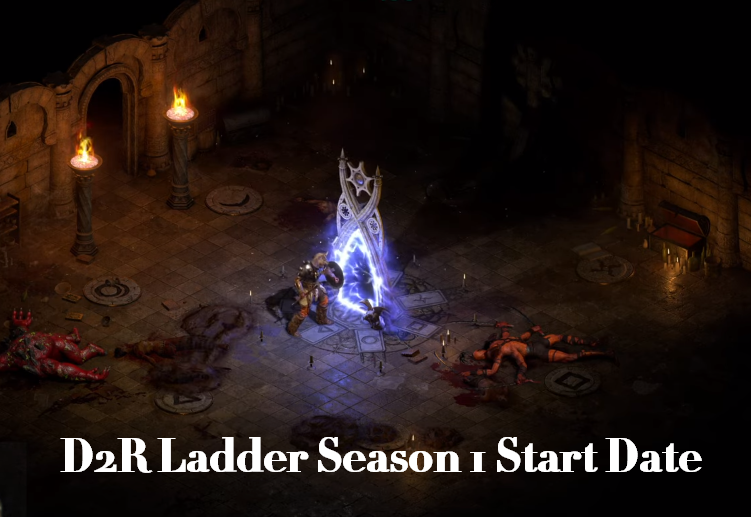 Diablo 2 Resurrected Ladder Season 1 Start Date - Why D2R Ladder is Coming Soon
The confirmed news is that Diablo 2 Resurrected Patch 2.4, which features the Ladder season will be online again. This is the last PTR before the official launch of Ladder. There might be additional changes and new D2R Ladder items in the Ladder PTR update.
Why the Diablo 2 Resurrected Ladder start will be relatively soon and when is the first season gonna be? Sweet Phil thinks that there is some evidence that the first season and Ladder (Patch 2.4) PTR is coming soon, and gives the release time of the speculation.
The first supporting evidence for why Diablo 2 Resurrected Ladder is coming soon is because, in some of the developer streams, they said it was going to some time during quarter one. Actually, quarter one is getting really close to coming to an end, the last day of quarter one is March 31. It would not be uncommon for a video game developer to push the date back because they aren't quite ready, they got a ton of work ahead of them, but we are going to take them at their word that they are planning to launch this in quarter one at some point, we only have roughly four or five weeks to meet the deadline. It's unlikely going to be in the next or two weeks because they also need to announce when the launch is actually going to be and give some people some time to prepare it, it is not supposed to be any time within at minimum the next two weeks.
Another thing that might be not obvious is that they are actually hiring for several types of jobs in regards to the Diablo franchise, they are a Global digital marketing manager, Community manager, and an Influencer relationship manager. These are maybe roles and extra help to fill in for what they think is going to be a big launch for the Season 1 of D2R Ladder. There is another data point.
What day of the week this game is actually going to launch? Diablo 2 Resurrected did launch on September 23, 2021, that day of the week was a Thursday, why do they launch things on a Thursday? They generally do this because they can add an extra day to their first weekend statistics, if you have just Friday, Saturday, and Sunday, that's three, but if launch the game on a Thursday, so there is a four-day weekend, similar to what you try to do with your vacations. When you add that extra day, you get more gameplay onto it and your stats look even better.
Putting together all that stuff, the conclusion is that the Diablo 2 Resurrected Ladder Season 1 is most probably going to launch on March 24, 2022, about four weeks.