D2R 2.5 Firewall Sorceress Build Guide: Skill Tree, Stats, Mercenary, Gear, Gameplay Strategy
11/23/2022 3:45:48 PM
We've officially come full circle at the launch of Diablo 2 resurrected, a handful of glitches made certain sorceress builds op, cold Mastery, for example, accidentally broke monster immunities in the beginning, but now with the introduction of sunder charms, we can do it purposely, Additionally, the double tick glitch allowed us to wreck bosses in seconds with a firewall sorceress, and now thanks to not only Thunder charms, but new synergies that build is even stronger in fact a number of sorceress variants are finally able to defeat the end game uber boss levels in d2r, and the success of a lot of these builds has a lot to do with an underrated D2R item which may gain more value as players figure out this strategy.
D2R 2.5 Firewall Sorceress Build
The firewall sorceress is back, and unlike most of my other builds, a lot of the gear is actually affordable, we didn't say cheap, but closer to, it the build focuses on Landing firewall on enemies and forcing them to cook in it, it also utilizes the powerful perks of energy shield to help Keep Us Alive.
Skill Tree of Firewall Sorceress Build
Here's a quick look at the skill tree.
Fire Spells: On the fire skills tab, we max Firewall in all of its synergies, along with fire Mastery, from there.
Lightning Spells: We go to the lightning Tab, and put one point in to Energy Shield and the rest into Telekinesis, if you're over level 95, you can put points into static if that's your thing, but it's not necessary for what we're doing.
Cold Spells: You could also put a point into Frozen Armor as well again not necessary or what we would do with the rest of the points is just dump them into Energy Shield.
Stats of Firewall Sorceress Build
Strength-163
Dexterity-99
Vitality-287
Energy-288
Gear of Firewall Sorceress Build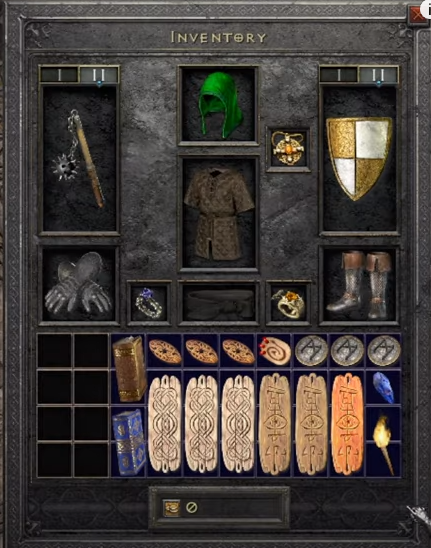 Weapon: Scourge (Heart of the Oak)

Boots: Marrowwalk

Shield: Monarch (Spirit)

Head Armor: Harlequin Crest

Amulet: Mara's Kaleidoscope

Ring: The Stone of Jordan

Sash: Arachnid Mesh

Gauntlets: Magefist
Mercenary of Firewall Sorceress Build
Weapon: Cryptic Axe (Infinity)

Chest Armor: Archon Plate (Chains of Honor)

Head Armor: Andariel's Visage
Gameplay Strategy of Firewall Sorceress Build
It's basically like where a cold sorcerer is using cold Mastery, we ripped through Uber bosses at an absolute Breakneck Pace, when going up against Mephisto just be sure to Bone prison in first lower res, and then just let him cook in the firewall, he'll likely aim at the wall, just make sure to to keep that up on him and before long he'll melt, with the rest of the bosses, you basically just separate them and stomp them as odd as that sounds, after casting lower res, these guys should melt far quicker than you will by taking their damage, so you basically turned it into a close range pissing contest with this, just make sure to use a couple of potions along the way to really ensure that you survive, having a thunder charm in the inventory, makes it so that these other typically immune Minions that approach you, don't really pose any significant threat, with practice and strategic aiming of firewall the build can actually be very effective in Terror zones even at higher player difficulties, the best strategy there is to Simply drop a firewall down on super uniques and quickly move on, Blaze also can do some work here, that being said this build thrives at doing quick chaos runs and Bale runs, but it's certainly designed to slaughter bosses.
Strengths & Weakness of Firewall Sorceress Build
When we built this on Battlenet, we actually didn't expect a lot, especially stepping into games with higher player difficulties, while we expected to just Respec back into our old cold sorceress for Terror zones after build doing this, we actually think we'll stay on this build, the only real significant struggle that we've noticed as a difference between this, and the cold sorceress is the fifth Bale wave at higher player difficulties, these guys are naturally immune to fire, so unless you want to carry around that lower res wand and use it on these guys, it'll actually take quite a while to bring them down.