Elden Ring Best Holy Night Build Guide - OP Faith Dexterity Build
8/6/2022 11:10:10 AM
Take a look at the best Holy Night builds in Elden Ring that will destroy anything that gets in the way. It's so strong and gives you options on how to use the build.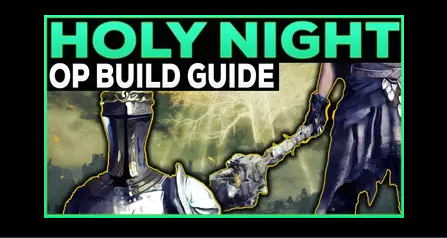 How to Make This Holy Night Build Work
We are going to be focusing on two weapons, one of them is going to be the Marika's Hammer, why we're choosing this hammer, one physical damage in two is going to be the holy damage that this hammer does guys and it does a freaking holy damage on bosses and especially foes, very good hammer for crowd control and it's a must-have, now where can you get this hammer, you're going to be able to get this hammer once you defeat the elden beast which is going to be the elden remembrance that you are going to be able to turn in and grab this amazing hammer, and the next weapon is going to be the Halo Scythe, fully leveled up 289 physical damage, holy damage with 186 and these two weapons faith dexterity and strength, this one is going to be faith of 15 and dexterity as 16 and we are going to take advantage of those two attributes, and it's going to be located around this section so you could either go from the Inner Aeonia which is a lot closer or you can go from Aeonia Swamp Shore that you're on a swamp short, and we are going to be using the Gravel Stone Seal is going to help us with the boost dragon call incantations.
Attributes & Stats
Vigor: 35

Mind: 30

Endurance: 29

Strength: 20

Dexterity: 40

Intelligence: 8

Faith: 62

Arcane: 7
Equipment of Holy Night Build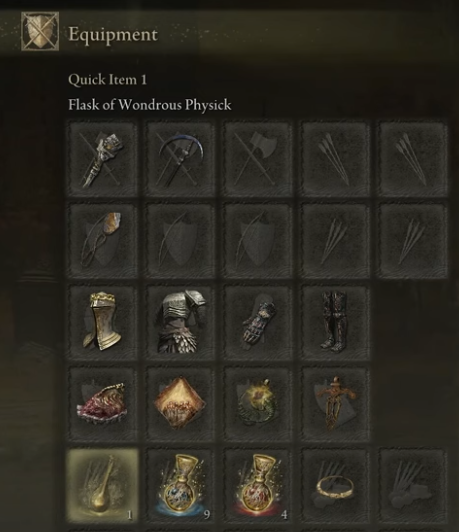 Weapon:
Marika's Hammer

Halo Scythe
Seal: Gravel Stone Seal
Helm: Haligtree Knight Helm
Chest Armor: Zamor Armor
Gauntlets: Royal Remains Gauntlets
Leg Armor: Royal Remains Greaves
Talisman:
Shard of Alexander – Greatly boosts the attack power of skills.

Faithful's Canvas Talisman (Location: Sellia Crystal Tunnel) – It raises the potency of incantations by 10% which gives you more power.

Sacred Scorpion Charm (Location: Smoldering Church) – It raise your holy attack by 12% and lowers your damage negation by 10%.

Ritual Sword Talisman (Location: Lux Ruins) – Raises attack power when HP is at maximum.
Quick Elden Ring Items:
Flask of Wondrous Physick – Holy-Shrouding Cracked Tear (Temporarily boosts holy attacks) or Faith-knot Crystal Tear (Temporarily boosts faith)

Flask of Crimson Tears

Flask of Cerulean Tears
Incantations: Golden Vow