Elden Ring OP Lightning Dexterity Build: Best Weapons, Armors, Talismans, Spells and More
8/15/2022 11:47:38 AM
Lightning is very strong in Elden Ring, how can you increase its power in the build? Today let's dive into an overpowered Elden Ring Lightning Dex build with the best weapons, armors, talismans, incantations, crystal tears, and stats.
OP Elden Ring Lightning Dexterity Build - Elden Ring Best Lightning Build
This is the most broken Elden Ring lightning build from LaserBolt, it can help you get in front of your enemies or you are going to be playing from far away and still destroy them, with this overpowered lightning dexterity build, you can take care of any enemy or any boss in the game and have more fun.
Best Lightning Weapons
Firstly, there are three Elden Ring weapons you are going to use, they are Nagakiba, Uchigatana, and Bolt of Gransax. Nagakiba needs 18 strength and 22 dexterity, it can deal an extra blood loss effect on top of the initial physical damage this weapon causes. Then we are going to use the Uchigatana which implements the Lion's Claw and adds lightning to it, this is going to help you take advantage of the lightning build. Next, the Bolt of Gransax is used for any foe in Elden Ring from far away, all you have to do is do a special move and it's going to launch that very deadly strike at any fall, we are going to make it so potent that can one shot a lot of the enemies.
Nagakiba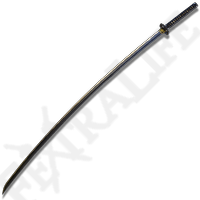 Uchigatana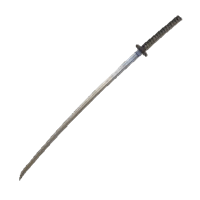 Bolt of Gransax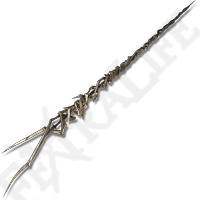 Armor
For armor pieces, we are going to use the Okina Mask because it can increase the dexterity attributes, this is what the build needs to be fast. Then White Reed Gauntlets and White Reed Greaves are optional. If you want to increase the power in this build, use the Raptor's Black Feathers because you are going to be using it as well in combination with the Uchigatana and the Nagakiba to deal additional damage.
Okina Mask
White Reed Gauntlets
Raptor's Black Feathers
Talismans
- Shard of Alexander: boosts the attack power of skills, once you complete the full questline for Alexander, defeat him, and he's going to give you the Shard of Alexander.
- Rotten Winged Sword Insignia: raises attack power with successive attacks, this one is part of the Millicent quest line and this is one of the rewards that you are able to get once you complete that quest line.
- Lightning Scorpion Charm: increases lightning damage, you are going to be able to get this in the Albinauric Rise, complete the puzzle that is in there, open up the chest and you'll have this awesome talisman that is going to give you additional percent lightning damage and you are going to at the same time get 10 of damage negation.
- Faithful's Canvas Talisman: this one is going to raise the potency of all of the incantations
Flask of Wondrous Physick
- Lightning-Shrouding Cracked Tear: this is going to boost our lightning attacks for an additional three minutes
- Dexterity-knot Crystal Tear: this is going to temporarily boost dexterity
Incantations
The different types of incantations for this build include Flame Grant Me Strength, Golden Voe, and Electrify Armament. The base damage of the Nagakiba is 534, with all of the buffs implemented, we are able to bring this weapon to 906, all the other weapons are going to be 923 and 877, we are going to be dealing so much electric damage
Stats
Below are the stats for level 150 lightning, strength at that 24 it just gives you enough to be able to use the different three weapons in the build, one that the most is required is the Bolt of Gransax. the dexterity is now at 83, but it will be at 73 without the buffs, the Okina Mask raises it, so you're going to be dancing and striking really fast and you're going to become very deadly.
- Vigor 40
- Mind 25
- Endurance 25
- Strength 24
- Dexterity 83
- Intelligence 10
- Faith 26
- Arcane 9