Lost Ark Brelshaza Hard Rewards & Loots - Lost Ark Brelshaza Hard Mode Drops Guide
3/27/2023 10:42:01 AM
Lost Ark April patch released a Brelshaza hard mode and 1540 ancient contents. Brelshaza is the Phantom Legion Commander, the fourth Legion Raid in Lost Ark. She is the cruelest and most calculating of the Evil Legion Commanders. In this Lost Ark Brelshaza hard mode rewards guide, we are going to look at the loots and drops you can get from her.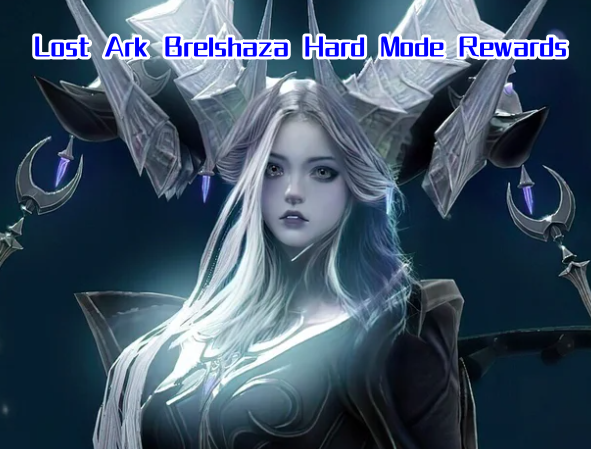 Lost Ark Brelshaza Hard Mode Rewards - Lost Ark Brelshaza Hard Mode Drops Guide
Lost Ark Brelshaza hard mode is a more challenging version of 8-player mode. Hard more will increase the difficulty and increase the rewards, including the new Ancient quality of gear and accessories. Brelshaza hard mode will require item level 1540 for gates 1 and 2, 1550 for gates 3 and 4, and 1560 for gates 5 and 6. Now, let's check the Lost Ark Brelshaza raid hard mode rewards.
Lost Ark Brelshaza Hard Rewards & Loots
Ancient Accessories
We get two chaos dungeons with this a Brelshaza hard patch 1540 and 1560 and that's it from 1540 you start to get ancient accessories.
Mats
The mats are completely the same. The difference between 1540 and 1560 will be similar to that between 1490 and 1520. 1520 gives 30 more than 1490. It's going to be similar to that. For the accordion raid, you will get the Hanumatan 1540 and he gives the ancient bracelet accessories as well and the mats are the same. Whether you should use your rest points before the contest comes out because the mats are completely the same. The only difference is the grade being ancient. If you're lucky enough to get a god-tier you know accessories like plus 3, plus 6 with both valid engraving, plus valid combat stat, then you're going to corpora. But if not, it might actually not be worth it to stack the rest point because the mats are completely the same. It's up to you which one will be efficient or not.
Lost Ark Brelshaza hard gives ancient as well as bracelets included for the ancient mats that are required to craft the ancient gears. It is completely the same as Brel Normal. The requirement for each of the gear, also the rewards, and the amount of the mat you get from each of the gates is completely the same as normal mode. This means you will get 59 of these mats if you clear all the way from 1 to 6 and claim all three types of the bonus loot six times also if you win the three times of the bidding, then you get 59. If you don't then you get 44, it's completely the same.
Esther Weapon
Ester weapon you get if you clear gate 6 of the Lost Ark Hard Mode Brelshaza. This is a highly paid-to-win weapon. Esther weapon is completely different from normal weapons and it gives them a much more attack and much and more features that can upgrade their attacks as well. For the Esther weapon, it requires something called the Esther Stone and what is Esther Zone you can buy it from the auction house. Esther Stone per each, you have to pay 415k Lost Ark gold spam corpa. How many of the stones do you need to reach a level to reach your grade where the weapon actually becomes usable? The plus 8 four, requires 98 stone chat. So start to calculate 415k times 98, how badly paid to win this is. In Korea, you have a chance to get Esther weapons in Clown, normal/hard Breshaza, hard Akkan, and some Obyssal Dungeon. Since this is a highly paid win, it's most likely not going to come out in NA/EU.
Horn Accessory
There's a mini horn that you already get if you clear the Normal Brelshaza gate 6 one time. This one is the real horn that you get when you clear one time of Brelshaza hard mode gate 6.
Pets
-If you clear Brelshaza hard gate 6 by five times doesn't have to be consecutive, then you will get our Brel pet.
-Clear gate 6 of Brel hard mode by ten times, and you will get a shy Brel pet as well.