Animal Crossing New Horizons Island Design Guide-How Do You Build A Five-Star Island Fast?
10/29/2021 5:36:51 PM
In the Animal Crossing New Horizons, do you have this question? You have gained three or four stars on your island, but now you are stuck and Isabel keeps telling you to plant more flowers, so you plant more flowers, but don't actually reach the five-star area. Today you are presented with a three-step process to gain a five-star island.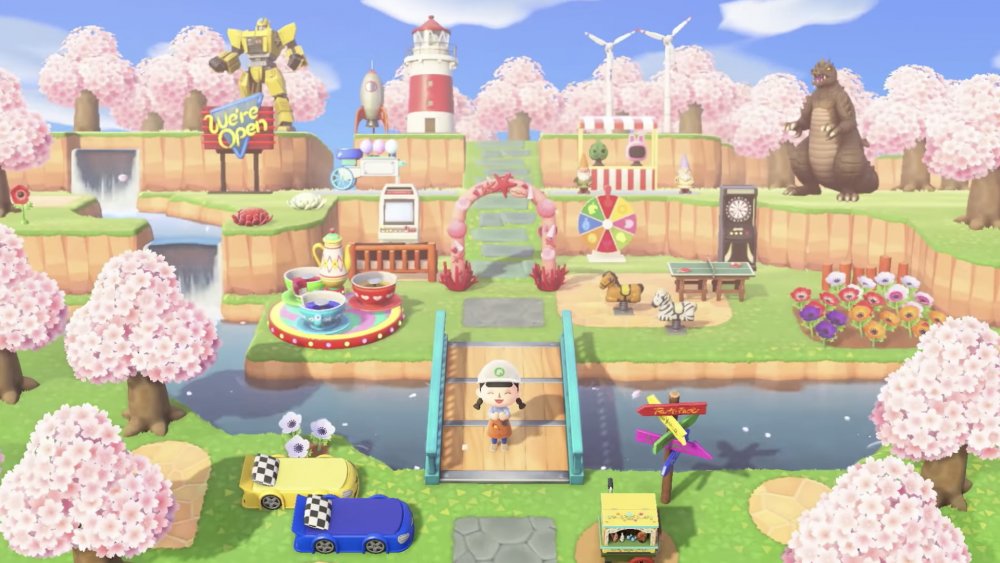 How Do You Build A Five-Star Island Fast?
Step 1 Terrain transformation
Most players are stuck in the infinite Isabel loop and have earned a three-star island rating and can now terraform their entire island. So how to take your island from a three or four-star island rating to a maximum five-star rating is easy, you just need to have at least 665 development points or few ACNH NMT and at least 450 scenic or nature points, Isabel will judge your island based on these two categories, the development category of your island and the scenic or natural aspect of your island, and the lowest score in which category your star rating comes from, mainly that you "will get your development points, such as buildings, bridges, and slopes, how many villagers you have, how many weeds there are on the island, and fencing and non-DIY furniture You know how Isabel keeps saying that your island lacks attractive scenery and that you should decorate the island properly from head to toe, and she will tell you if you need to improve the development category or not, and that you need a total of 665 development points. So the landscape category may be what you are looking for.
Step 2 What will negatively affect your island star rating
It is important to understand the three-step process in-depth and what will negatively affect your star rating because if you still follow the three-step process and these negative things are still happening on your island then the process becomes worthless, having 100+ weeds will negatively affect your island and will only happen if you have at least 100 weeds on the island and 15 or more drops on the ground. If you place more than 45 items in an 8x8 square then you will be stuck with 4 stars For the development category, placing 6 identical ACNH items in an 8x8 square will also result in a penalty to your development points, so make sure you keep variety and have fun with it, some drops will not cause a penalty such as twigs stones shells, star pieces and some other If you have a table and you put something on it, such as a ticket in the corner or a bell or any other item, there is now no penalty for the three-step process of getting a 5-star island rating.
Step 3 Island design varies from person to person
Everyone's island will be different, everyone will want to decorate and design a little differently, some things are required and some things are recommended as they are easier so will leave some options and lots of wiggle room in each step so that it will give you more of a guide than specific instructions so that you can have some flexibility and really enjoy the game.
Buy ACNH NMT from mtmmo.com, constant delivery, and safe deal!