ACNH Shamrock Day 2022: Date, Items for Animal Crossing Shamrock Day Event
3/11/2022 2:40:14 PM
Animal Crossing: New Horizons is a game that is constantly being updated with a number of different holidays to simulate realistic scenarios throughout the course of the game, and these ever-changing updates manage to keep the game fresh for players with Animal crossing new horizons.
Now halfway through March, players are already treated to a new season, new weather, bugs, fish, sea creatures, and much more, as March Shamrock Day continues and you can get Shamrock Day items from it, although some Animal crossing bells are needed to purchase, but also time is short and there is only about one last week left to get these particular items.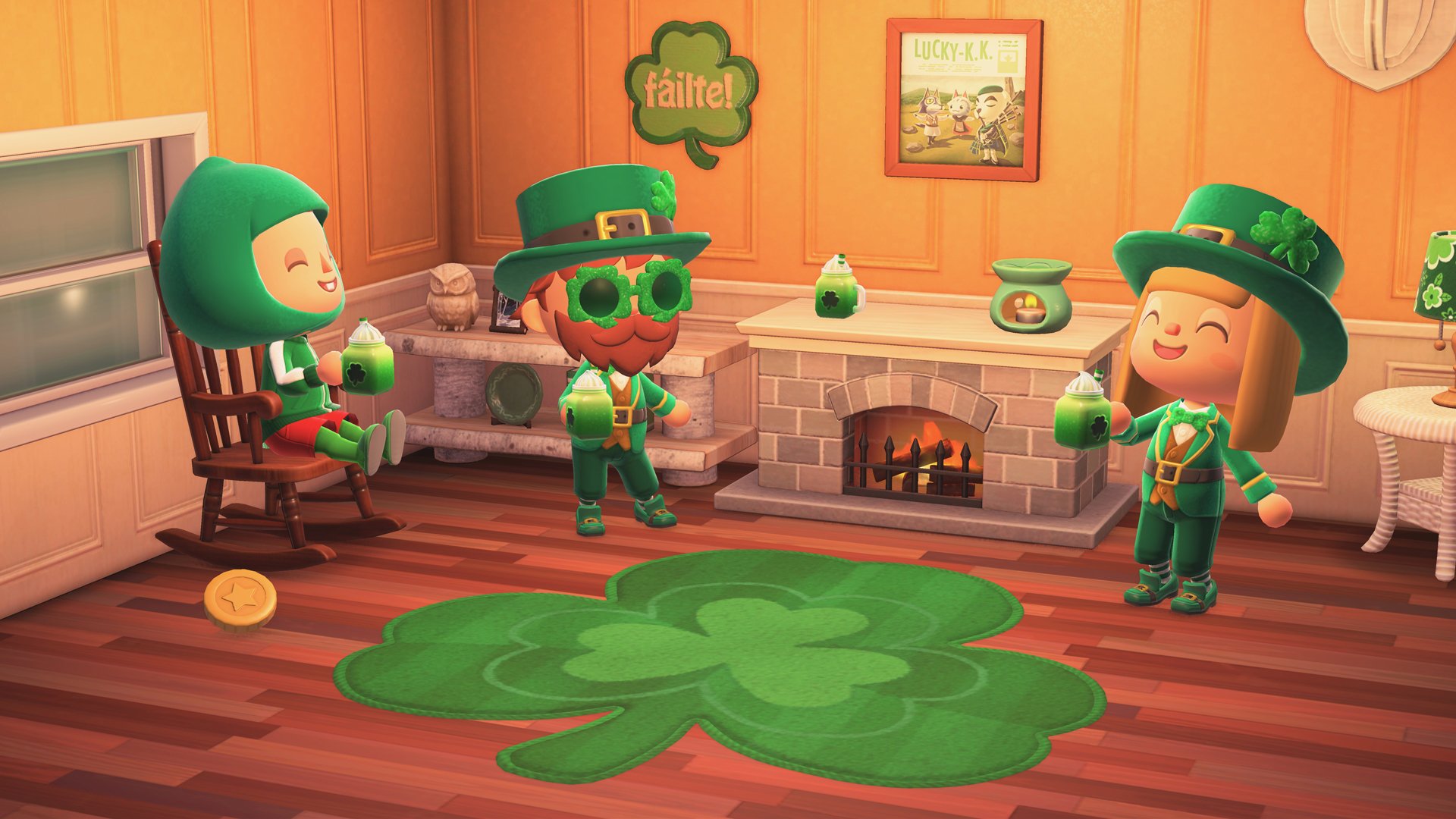 ACNH Shamrock Day 2022: Date, Items for Animal Crossing Shamrock Day Event
Simple Review: Animal crossing new horizons March events
- Super Mario Anniversary Crossover Event
- Pi Day and Hinamatusri
- Shamrock Day
Today we will focus on Shamrock Day
What is Shamrock Day?
Shamrock Day is the animal crossing version of the Irish holiday, St Patrick's Day.
When is Shamrock Day in Animal crossing new horizons?
The Shamrock event officially begins on 17 March, but Shamrock furniture and Shamrock costumes can be purchased in the early part of 10 March.
This also sets the stage for players to better participate in the Shamrock event and have plenty of time to better make purchases of ACNH items.
Shamrock Day is a March event in Animal Crossing: New Leaf and Animal Crossing: New Horizons. It is worth noting that it does not take place in both hemispheres of the game, but in North American towns and cities based on the geographical distribution of the planet, and that the holiday is based on the real-life St. Patrick's Day in Ireland, which is a magical country in its own right. In real life, it is said that Ireland is a country where you cannot get a divorce if you have a marriage license, and from this one statute, it is also clear that Ireland is a romantic, loving country.
What new items can get for Shamrock Day in March?
Shop the seasonal tabs in the Nook Shopping Catalogue
- Shamrock Soda 11 March - 1,000 bells
- Shamrock Doorplate (10 March) - 1,200 bells
- Shamrock Rug (11 March) - 1,500 bells
One of these three items will be available daily from 10 March to 17 March 2021 and the available items will change daily.
Clothing and accessories available for purchase at the Able Sisters shop
- Shamrock Suit - 3,000 bells
- Shamrock Hat - 1,320 bells
- Shamrock Sunglasses - 1,100 Bells
- Shamrock Shoes - 1,680
These ACNH items will be available in the Able Sisters shop from 10 March to 17 March 2021.
Buy cheap animal crossing bells from mtmmo.com, constant delivery, and a safe deal!