Lost Ark Level 1-50 Fast Leveling Guide – how to level up quickly
3/30/2022 3:01:00 PM
As with any MMO, leveling is an important part of Lost Ark. In this Lost Ark leveling guide, we'll help you figure out the best way to level up to 50 and reach the endgame content where you can level up to 60. The process is actually not that difficult! If you're new to the game or a veteran and want to reach level 50 combat quickly, then here are some tips on how to get to the endgame so you don't have to go through the grind over and over again, and to make sure you don't miss anything important.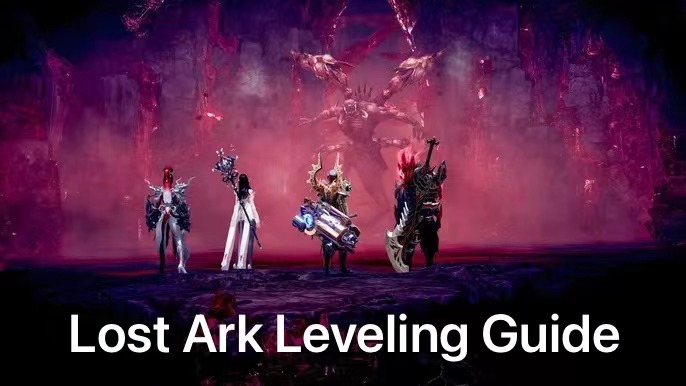 Lost Ark Leveling Guide: Level 1-50
We will break down the Lost Ark leveling guide into two sections, 1-35 and 35-50. We will break them down during the leveling process.
Level 1-35
Starting from level 1-35, you need to complete the main quests that follow the Lost Ark's main story. If you want to rush to the top-level quickly, you can blindly follow the orange markers and keep doing quests until you reach level 35 or so.
You need to pay attention to the other four quest icons as you level up. One of the quest icons with a yellow exclamation mark is a side quest that will provide you with more Lore.
Also, the quests with the purple exclamation mark and the yellow exclamation mark with the chain are very important. These two quest types offer rewards like powerful extra skill points or permanent stat boosts, and you can go back and do these later, or do them when you finish the main quest.
Other quest icons may appear while you're doing them, such as the pink relationship quests. You can skip them and do them later. However, keep in mind that the task log is limited to 20, so please try not to gather tasks to do later.
Level 35-50
Progress the Main Story Quests
The fastest and easiest way to reach level 50 is to complete the main quest. To save time you can skip the prologue entirely and as you work your way through the quests you will unlock the main quests that reveal more of the story. This is the most efficient way to level up, so don't get bogged down by side quests or distracted by getting collectibles.
Power Pass
If you struggle to complete the first round of work quests, you can simply use the Power Pass mechanic to quickly upgrade your alt character. Once you have completed the entire North Vern main quest and your character reaches level 50, you will be able to get a Power Pass.
Killing Multiple Enemies
Your adventures in Lost Ark will not generate much XP after you need to kill many enemies and may waste too much time. We recommend only tackling when you need to kill enemies while completing a quest for the final cash-in reward. An easier way to get a healthier XP boost by eliminating large swaths of enemies is to use AOE damage. You can also mark monsters that have been killed by other players to quickly complete the mission objective.
Quickly Travel
Lost Ark has a number of mounts that can travel through different areas, but it's best to take advantage of the fast travel option to complete the main quests. You can quickly tour Arkesia by simply using the map.
Choose Normal Difficulty
While you may find the hard mode to be more challenging, if you are considering prioritizing quick upgrades, so always choose normal difficulty. Doing Some Chaos Dungeons Dailies are also an easier method to level up if you're playing solo, They will not only provide you with upgrade materials as well as Lost Ark gold but also provide you with a set of armor and weapons.
Related Read: Lost Ark Endgame Level 50 Guide: What to do When You hit Level 50 - Engravings, Item Level, Gear