OP Elden Ring Executioner's Greataxe Build 1.07 - Elden Ring 1.07 Best PVE Build
10/28/2022 10:51:20 AM
Based on the nerfs and buffs in the newest patch, here we are going to present a powerful PvE build in Elden Ring 1.07, which is an OP Executioner's Greataxe Build after patch, focusing on build setups and the location of the Executioner's Greataxe.
OP Elden Ring Executioner's Greataxe Build 1.07 - Elden Ring 1.07 Best PVE Build
In Elden Ring Patch 1.07, they made axes better than ever in the game, the Executioner's Greataxe benefits from crit damage, it has a higher than normal base crit damage and it does a lot of damage. Flame of the Redmanes is quite overpowered, it's a very powerful Ash of War that does a lot of posture damage, but the Executioner's Greataxe benefits even further from that, it really takes advantage of the posture breaks and the number of critical hits, you can maximize your damage potential, which is huge with these axes, they may even be the most overpowered axe in the category.
The location to get the Executioner's Greataxe in Elden Ring is Lake-Facing Cliffs, you'll have to visit it in Liurnia of the Lakes and it's not too hard to find, there's a little ridge west of the church, you're going to go up that ridge, you can either on horse or on foot, you're probably going to want to go on a horse. There are three places to farm these, you can get them from some of the skeletons that drop them.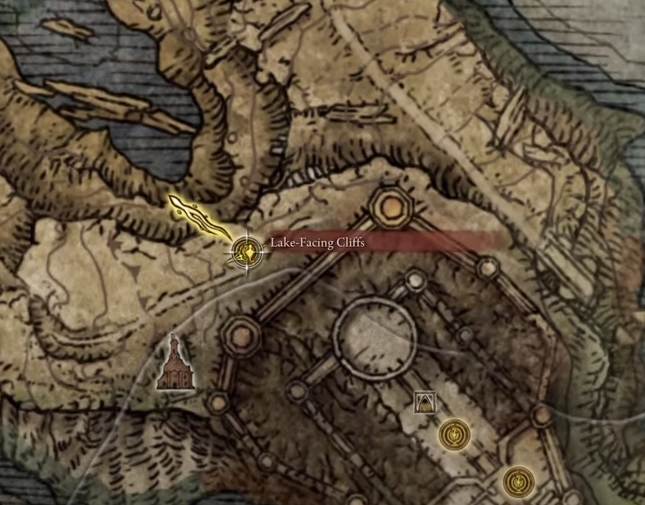 Elden Ring 1.07 Executioner's Greataxe Build Stats (Level 150)
The attribute points of this Greataxe build are based on level 150, you want to have at least 60 strength, as the weapon primarily scales with strength
- Vigor 50
- Mind 23
- Endurance 30
- Strength 60
- Dexterity 15
- Intelligence 7
- Faith 33
- Arcane 11
Elden Ring 1.07 Executioner's Greataxe Build Equipment
Weapons
- Executioner's Fire Greataxe: on both left and right hands
- Flame of the Redmanes
- Dragon Communion Seal
Armor
You can have Raptor's Black Feathers for the extra jump attack bonus that a piece of armor gives, which is pretty awesome, and that can combine with the jump attack talisman.
- Black Dumpling
Talismans
- Dragoncrest Shield Talisman
- Dagger Talisman
- Shard of Alexander
- Ritual Sword Talisman
Flask of Wondrous Physick
- Flame-Shrouding Cracked Tear
- Opaline Hardtear
Check out the best Elden Ring 1.07 rune farm glitch to earn more currencies for your gameplay.